LESS WORRIES - MORE TIME
Nothing to wear, nothing fits and nothing looks good... Isn't that despite an overflowing wardrobe a common problem? Even though I`ve never had a lot of clothes, I often fehlt like that in the times before the project. I used to change my outfit after breakfast and I was usually still not happy with it. You might think that having less garments in my wardrobe means it`s harder to come up with an outfit each morning as there is less to choose from, but actually it`s easier. I have my favourite outfits, that I dare to wear for a few days in a row.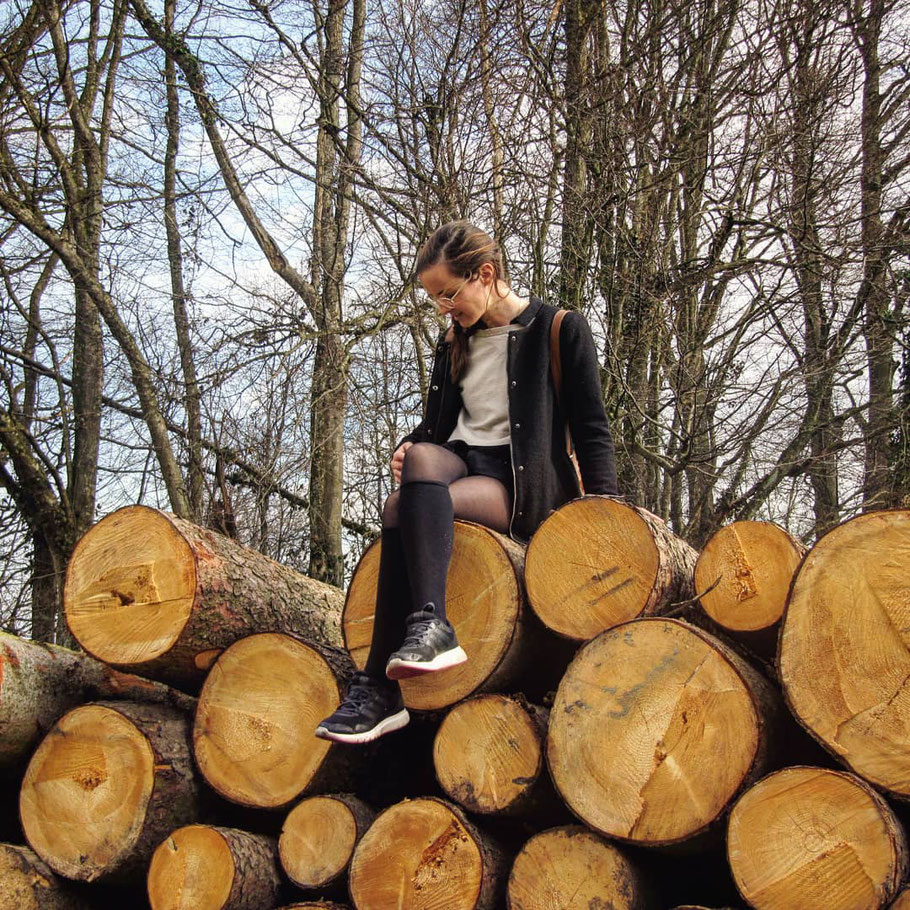 You're propably thinking that people woult notice, that was also my biggest concern before starting the project. But they are too busy with themselves to notice or to be bothered by me wearing the same thing as yesterday or the day before yesterday. With less clothes, I save a lot of time in the morning and I feel well dressed because I have only favourite pieces in my wardrobe. I also have less in the laundry at the end of the week. I need to spend less time doing annoying housework and there is more time left for the things I really like to do like meeting friends or writing this text.
---

---
Besides the volume of things in our wardrobe, another problem is, that we think, we have to follow the ever changing trends instead of finding our own style. Instead of buying what really fits us, we buy things, just because everyone else has them right now. We strive for individuality and end up looking even more similar. I plead for a new self-confidence and a personal sense of style. That everyone dares to go his own way and makes decisions without always wondering what others think or what the masses want. That`s freedom.


---
thanks to DEBORA MANSER for supporting me with the english text.
---
weniger Sorgen - mehr Zeit
Ich habe nichts anzuziehen. Nichts sieht gut aus. Ist das trotz überquellendem und ständig wachsendem Kleiderschrank ein Problem vieler? Ich selber kann mich noch gut an die Zeit vor meinem Projekt erinnern - auch wenn ich da im Vergleich zu früher schon drastisch reduziert habe, habe ich mich morgens nach dem Frühstück ein zweites Mal umgezogen und war noch immer nicht zufrieden mit meinem Outfit. Man könnte meinen, das sei jetzt, wo sich die Zahl meiner Kleidungsstücke noch einmal drastisch verringert hat, schlimmer geworden, doch dem ist ganz und gar nicht so. Ich habe  meine Lieblingsstücke und Lieblingsoutfits, die ich dann auch mal mehrere Tage hintereinander zu tragen.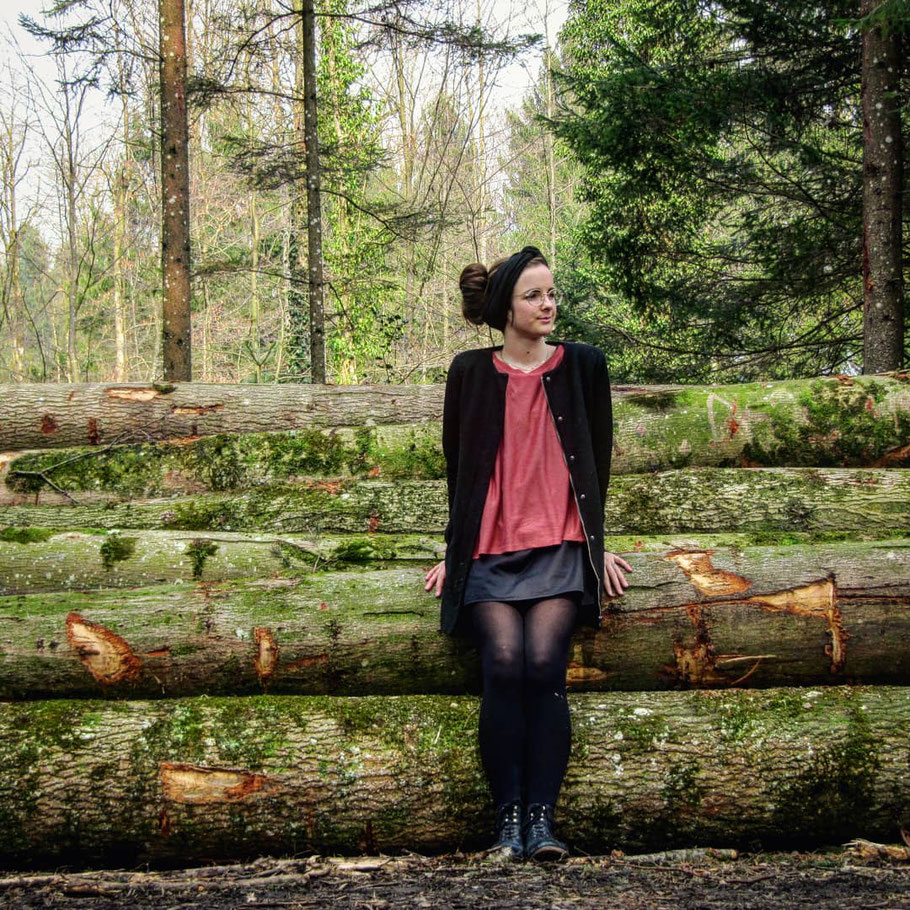 Du denkst jetzt bestimmt, dass dies mein Umfeld bemerken würde und genau das war vor dem Projekt auch meine größte Sorge. Doch die Leute sind zu sehr mit sich selber und ihrem eigenen Aussehen beschäftigt, als dass sie es bemerken, geschweige denn, dass es sie wirklich stören würde. Mit weniger Kleidung spare ich also morgens einen ganzen Haufen Zeit, fühle mich täglich gut angezogen, da nur noch Lieblingsstücke im Schrank hängen, und habe Ende der Woche nur noch einen Bruchteil im Wäschekorb. So muss ich wiederum weniger Zeit mit lästiger Hausarbeit verbringen und es bleibt mehr übrig für die Dinge, die ich wirklich gerne mache, wie Freunde treffen oder Texte schreiben.
---

---
Ein zweites Problem unseres Kleiderschranks ist neben der Menge des Inhalts auch unser Bedürfnis den ständig wechselnden Trends zu folgen. Anstatt uns zu fragen, was uns wirklich gut steht, kaufen wir Dinge, weil sie gerade "in" sind. Wir streben nach Individualität und sehen uns doch immer ähnlicher. Ich plädiere auf ein neues Selbstbewusstsein und auf eine persönliche Stilsicherheit. Auf dass jeder sich wagt, seine eigenen Wege zu gehen und Entscheidungen zu treffen ohne sich stets zu fragen, was die anderen denken oder die Masse will. 

---
---